While the week was a short one, our amazing teachers packed the schedule with a robust lineup of lessons and fun!
Here is a peek into some of the classroom happenings:
Spanish
If you are familiar with a famous dog named Doug, you may recall that distracting moment when you are trying to focus, but SQUIRREL.
Ms. Geppert, k-4 Spanish and technology teacher, put a little fun into MEA week by providing each of her classes with the chance to let their squirrel minds wander. On squirrel day, each student was called on to ask a random question of their choosing.
The kindergartners started simple with, "How was the building made?", then progressed to a trickier question, asking Ms. Geppert how she was made. Ms. Geppert's scientific, yet age appropriate response, should be published to help all caregivers navigate that whopper of a question!

The first graders, while perhaps the squirreliest of the bunch, did ask more straightforward questions.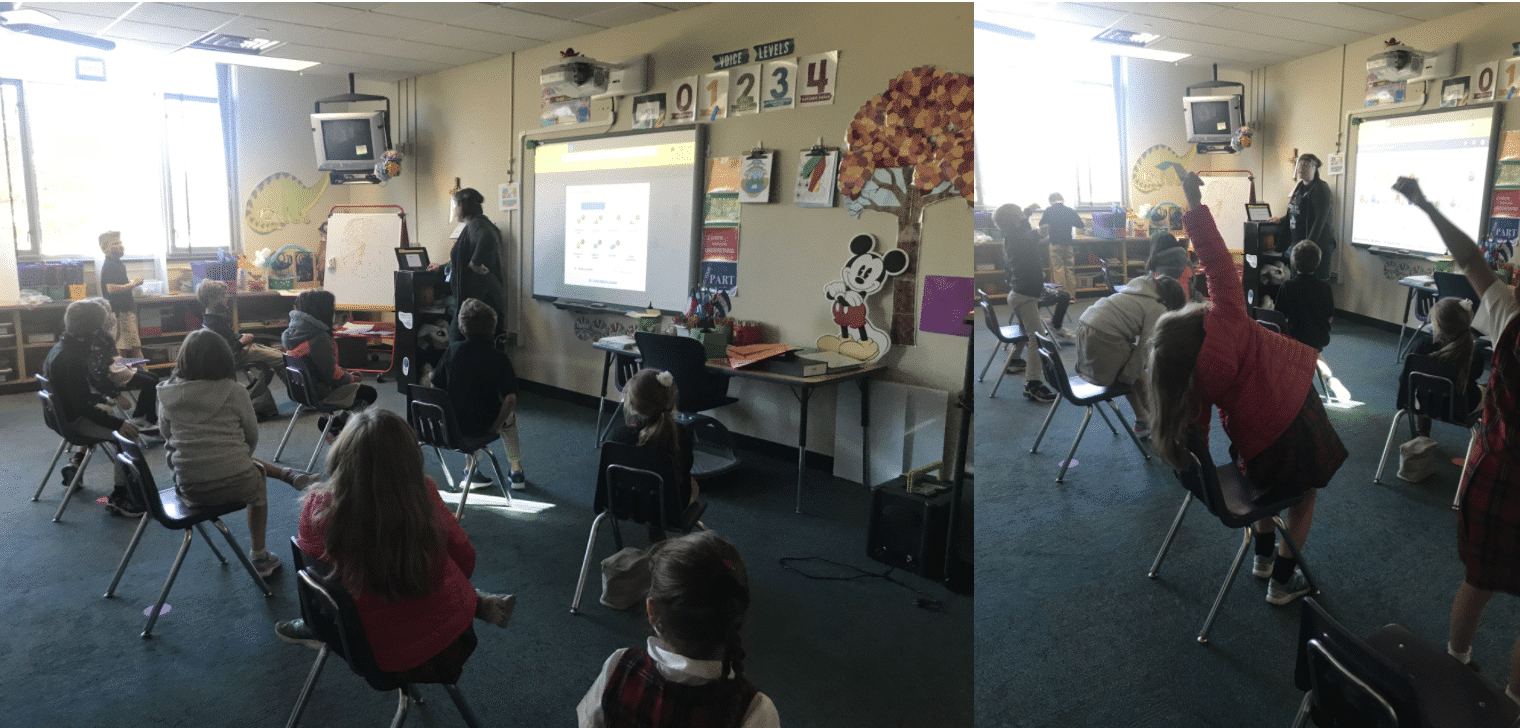 Preschool
In the preschool classrooms, students have been learning all about fire safety this week.
Activity stations in the preschool rooms rotate weekly, and this week featured firefighter jackets and hats, and fire hoses made from blue sparkling ribbons and paper towel tubes.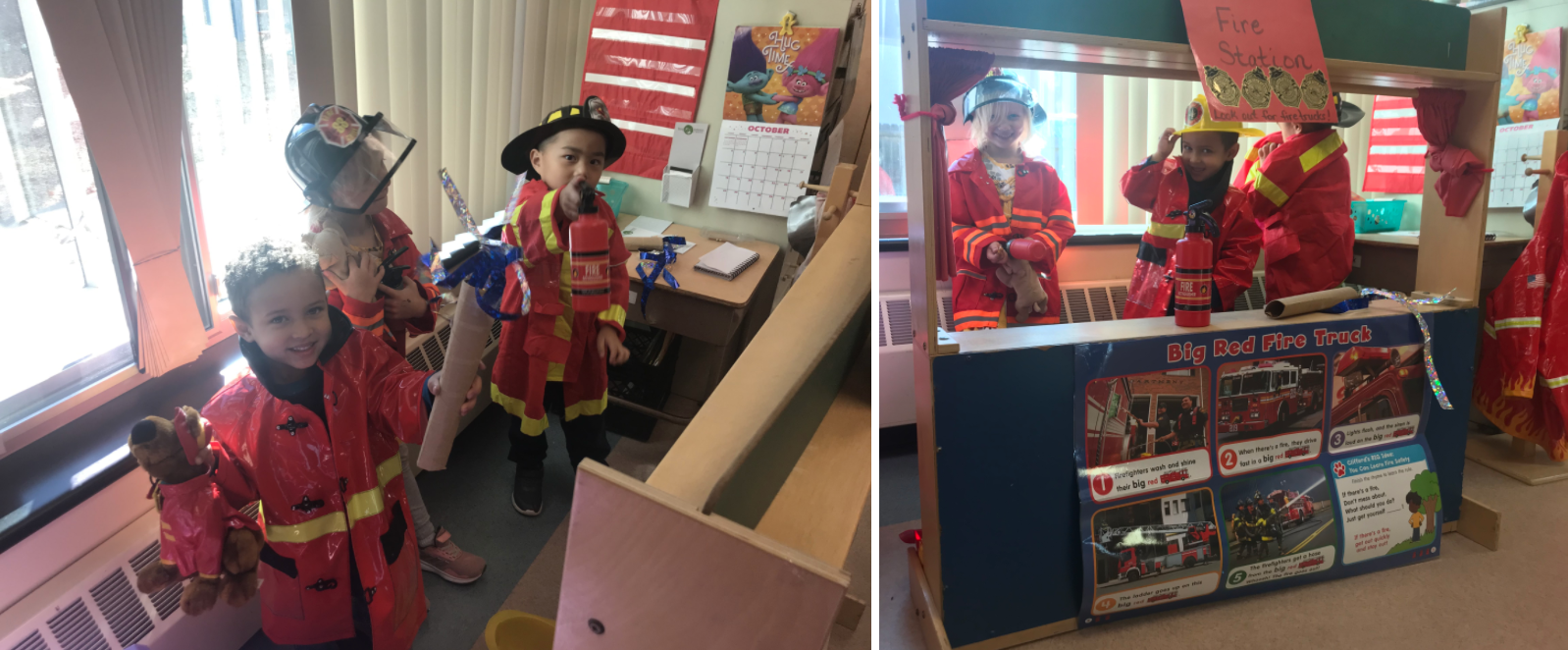 Students also read fire safety themed books and completed various art projects centered around this week's theme as well.
First Grade
Pumpkins have important uses in our culture, from jack-o-lanterns at Halloween to pumpkin pie at Thanksgiving. They are fun and seasonal, which is why Ms. Lynch and Mr. Blustein chose to feature them in this week's lesson plan.
Despite the fact that these giant fruits are fragile, they must be transported long distances. This real-world challenge inspired the teachers to give our first graders a STEM challenge to design and construct packages that would keep pumpkins safe during their travels.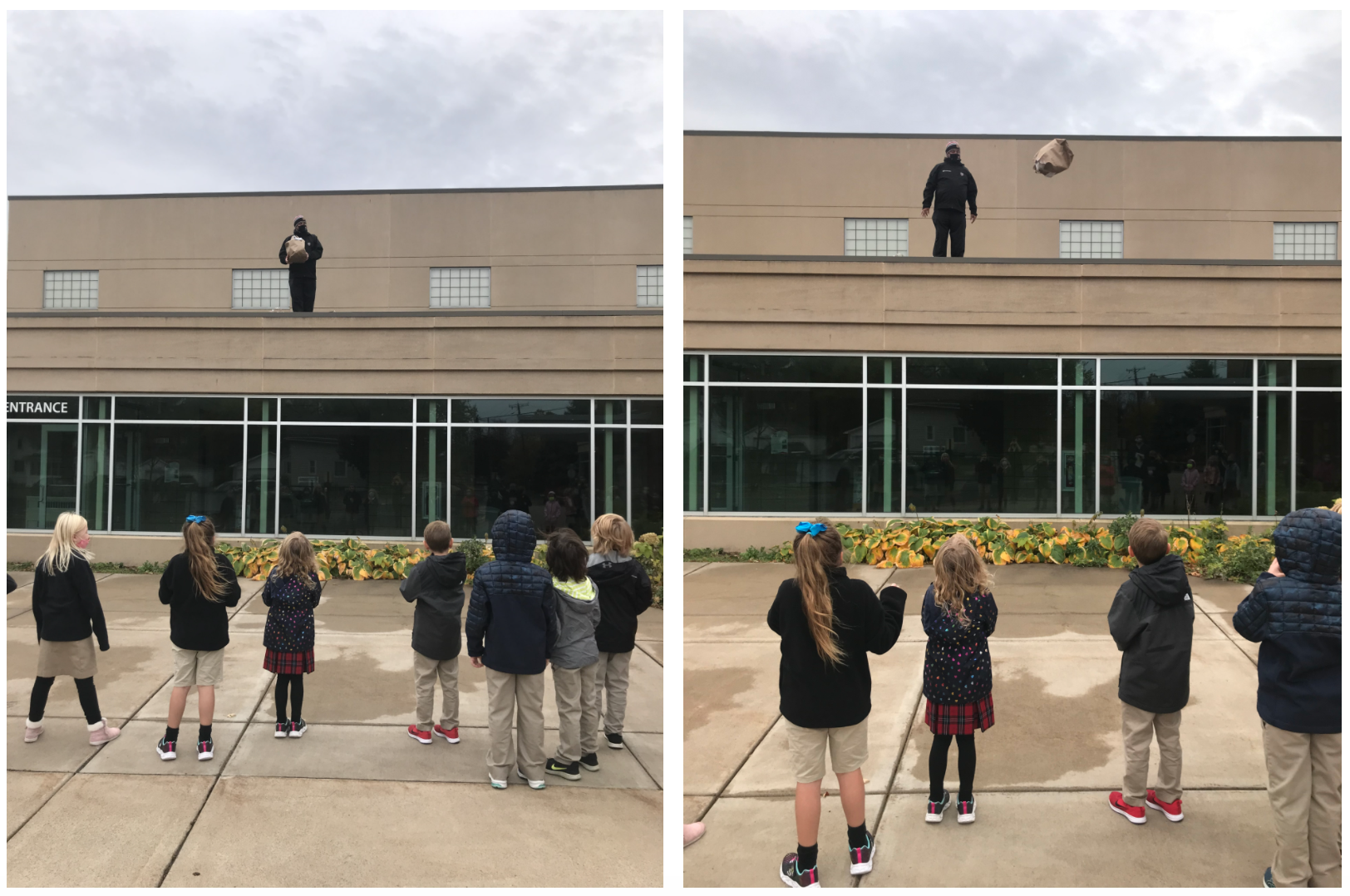 Their packages were put to the ultimate test by being dropped, pumpkin inside, from the school roof by Mr. Gallivan. Students then collected their packages and brought them back into the school to inspect the results.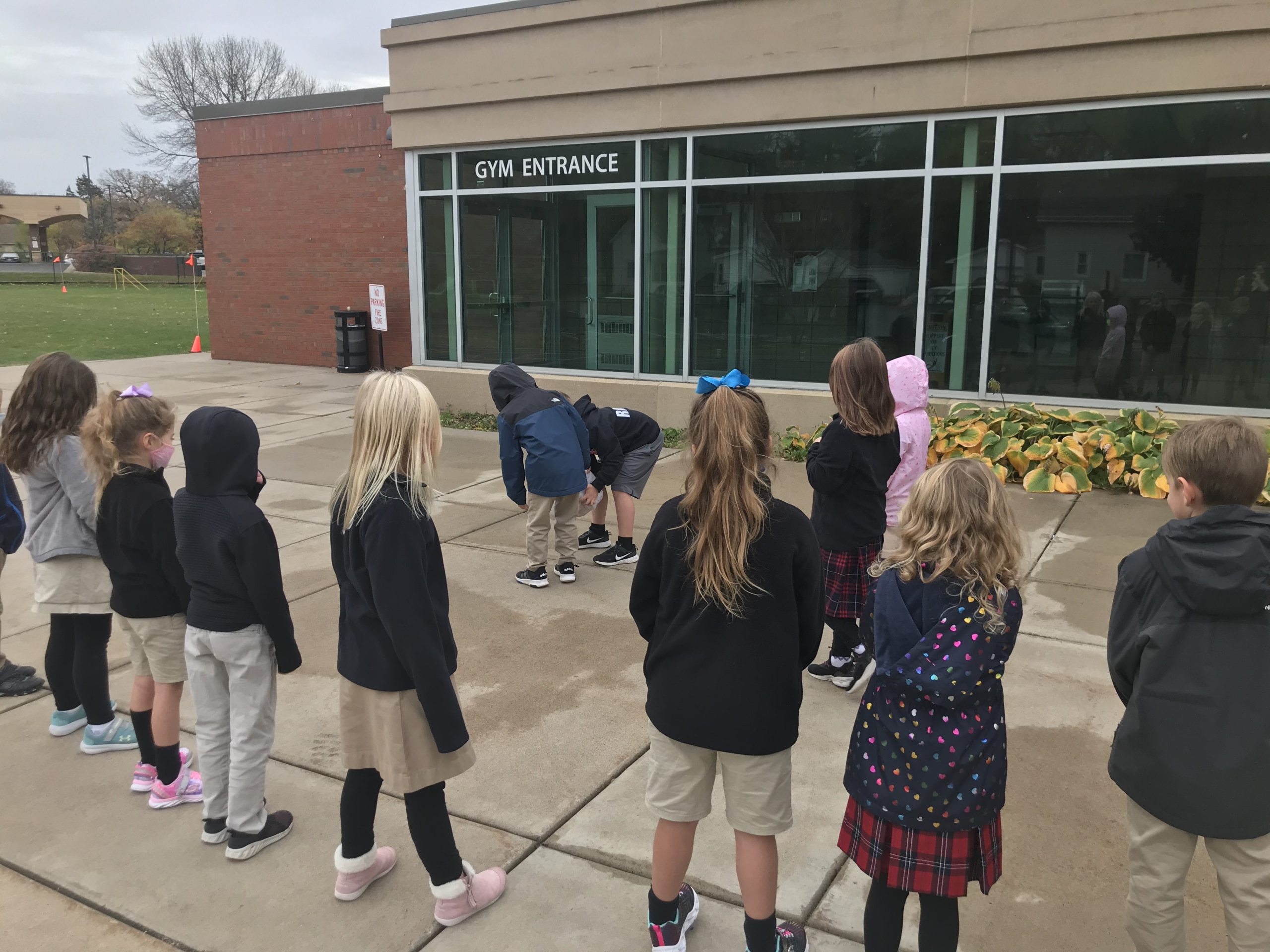 Second Grade
At the start of the school year, Mrs. Urness reached out to her friends and family to see if anyone would be interested in participating in a book sponsor program. With this newly launched program, each student will receive a free book every month that is theirs to keep.
This week, students received their first book, learned who their sponsor is, and each student is preparing to write a personal thank you note. Students will write to their sponsors monthly, and will have the same sponsor for the entire school year.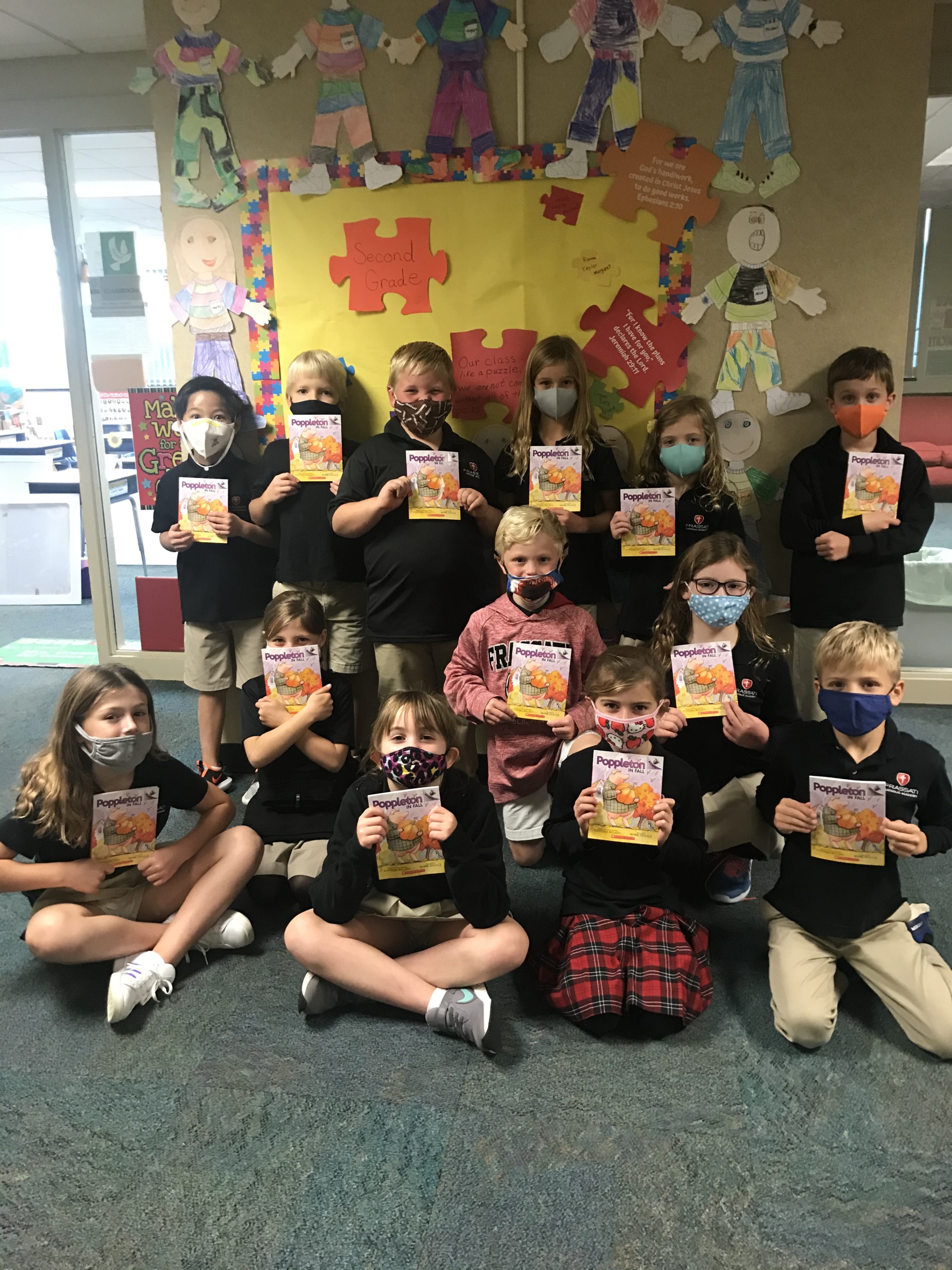 Fourth Grade
In Mrs. Benedetto's class, students presented their social studies shoebox dioramas, featuring various US landscapes.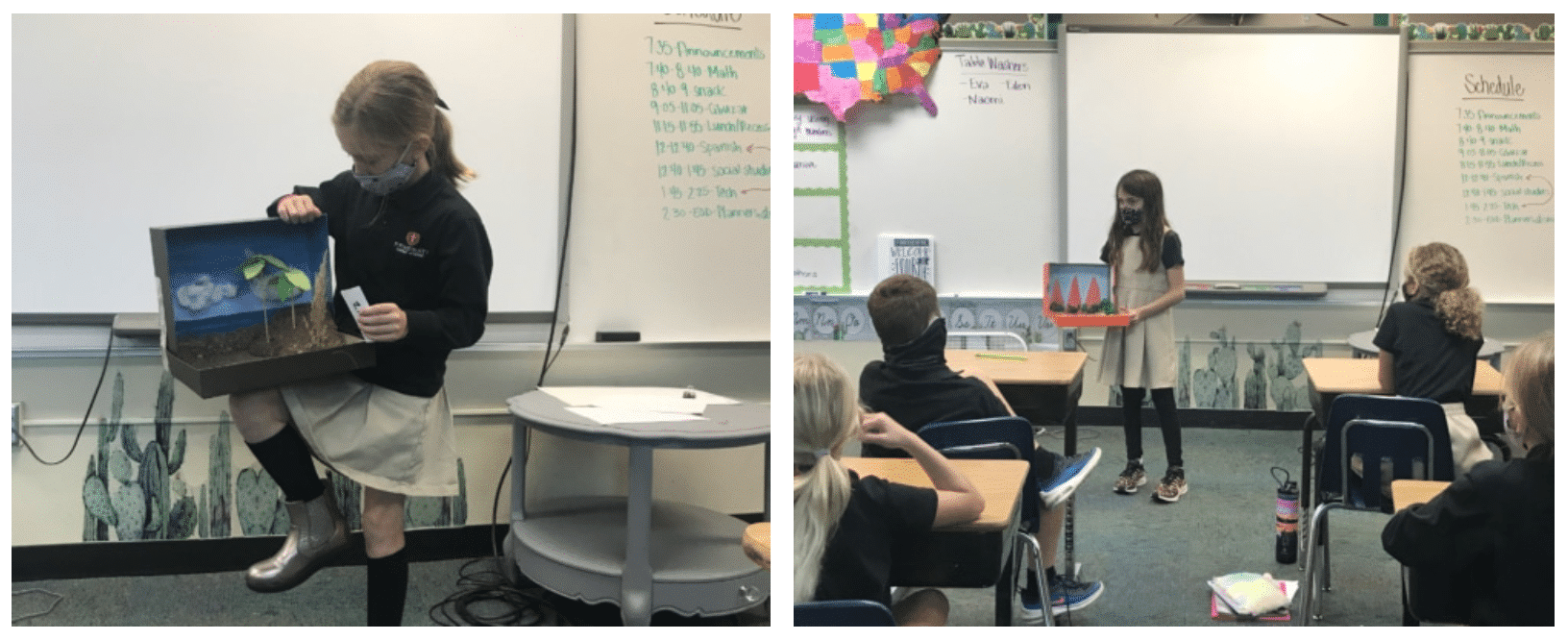 Last week, students were assigned a region and were given free rein to use materials of their choosing to create their designs.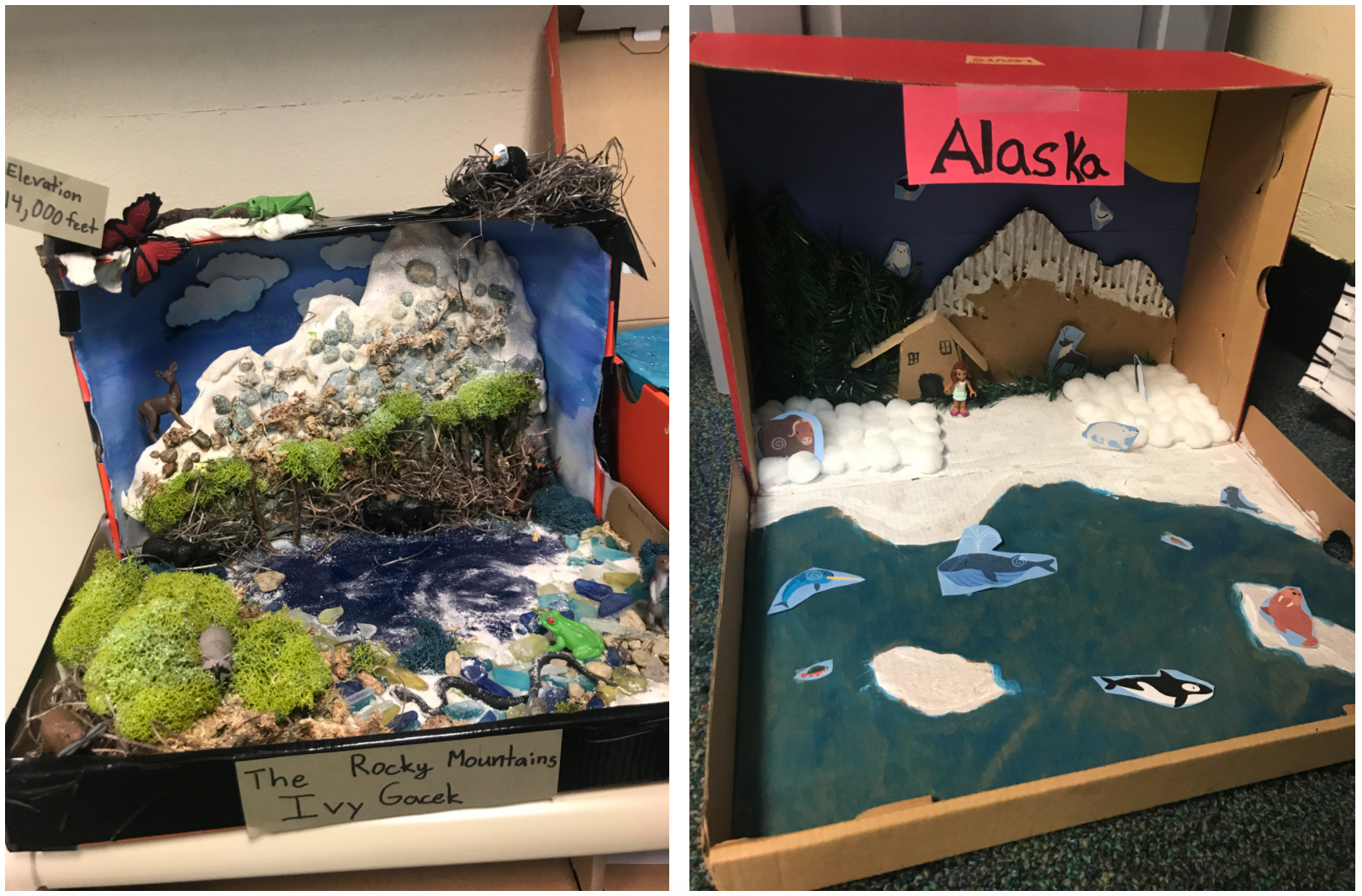 _____________________
Thank you Falcons for another amazing week! It is hard to believe that we have already been in session for six weeks. We look forward to seeing more of your accomplishments in the weeks ahead.
Enjoy your MEA weekend!
https://frassati-wbl.org/wp-content/uploads/2020/10/Fourth-Grade-Social-Studies-3-scaled.jpg
1920
2560
Monica Kenney
https://frassati-wbl.org/wp-content/uploads/2017/12/Frassati_LOGO_ORIGINAL-1.png
Monica Kenney
2020-10-15 06:00:17
2020-10-22 16:16:48
Classroom Happenings