Diamonds & Denim Spring Fun-draiser
Giddy Up, Get Together & Give Back to our Catholic community of learners! The fun starts with a virtual silent auction running Thursday, April 13 – Thursday, April 20. It all wraps up with the Get-Together Gala on Friday evening, April 21. The western-chic, county-fair themed evening will bring y'all together for heavy appetizers, cocktails, county fair-style games, socializin' and a whole lot more! Space is limited, so get yer tickets now!
Date: Friday, April 21
Time: 6:00-9:30 p.m.
Ticket Price: $55 each
Attire: Dress is casual. Get comfortable in your denim and boots, or add some glitz to glam it up!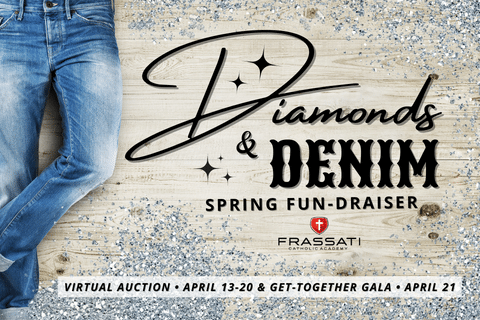 Thank You to Our 2023 Gala Sponsors!