Catholic Schools Week 2021
Founded by the National Catholic Education Association in 1974, Catholic Schools Week has been a long-standing tradition that reaches every corner of the United States.
Launching every year on the last Sunday in January, Catholic communities gather for special masses, open houses, and various other activities that are for students, families, parishioners, and community members. We gather to celebrate the significant value Catholic education provides to young people and its many contributions to our church, communities, and our nation.
These celebrations, now more than ever before, unify us in times when 'togetherness' looks very different. At Frassati in particular, Catholic Schools Week 2021 was a lively and refreshing celebration that showcased the strength of our Falcon family.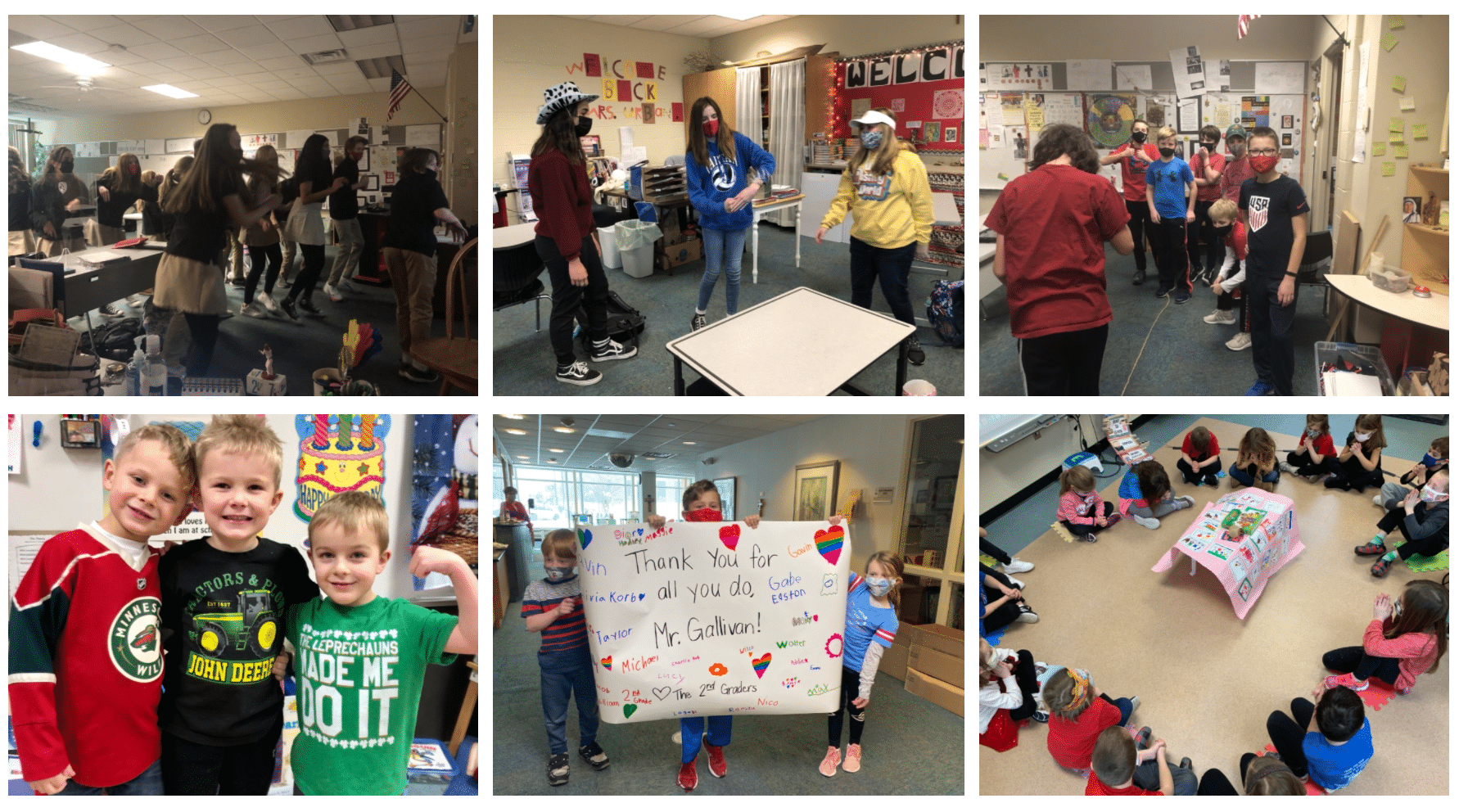 We kicked off Catholic Schools Week on Sunday, January 31 with mass at St. Mary of the Lake, and moved into our school week with specially themed days. There was mismatch day on Monday, hat and crazy socks day on Tuesday, favorite movie character day on Wednesday, red, white, and blue day on Thursday, and spirit wear day on Friday.
In addition to the wacky attire, there was a medallion hunt hosted for preschool through fourth-grade students, fifth through eighth-grade students participated in the first-ever (and surely not the last!) broomball tournament, and the week ended with a Penny Carnival that was hosted by the eighth-grade students for preschool through fourth-grade students.

While the theme days and special activities were a highlight, the discussions taking place in the classrooms were the most important aspects of the week. What does it mean to attend a Catholic school? How is this experience different? What do we celebrate as Frassati students? How do we share our Catholic faith in our school, in our home, and in our communities?
The conversations that took place around these questions were incredible and brought to light how lucky we are to call ourselves a Falcon family!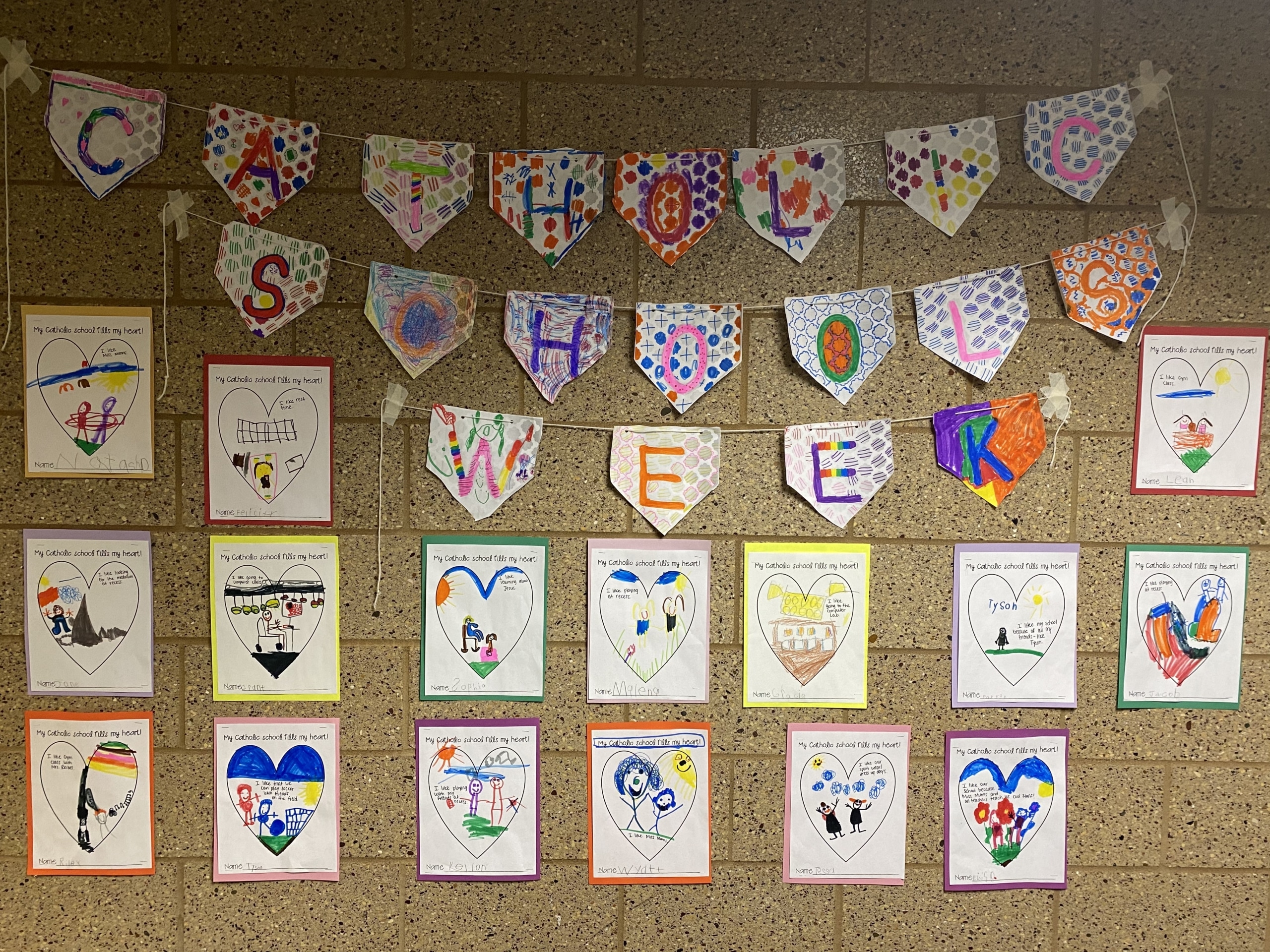 We would like to extend a special thanks to all who helped make Catholic Schools Week 2021 a success!
Also, we would like to congratulate the winners of the various activities and competitions: 
Broomball Tournament: Eighth Grade

Door Decorating Contest, Middle School: Mrs. Schmidtbauer's 8th grade

Door Decorating Contest, Grades 3-4: Mrs. Benedetto's 4th grade

Door Decorating Contest, Grades 1-2 – Mrs. Urness' 2nd grade

Door Decorating Contest, Preschool – K – Mrs. Barry's preschool class

The winners of the food donation drive will be announced on Friday, February 12; and the medallion is yet to be found, but we hope to announce a winner of that challenge soon.
** Please note that preschool students are not required to wear masks while in the classroom, and students are not required to wear masks when outdoors. 
https://frassati-wbl.org/wp-content/uploads/2021/02/Mismatch-Day-2-scaled-e1612907061370.jpg
1126
2560
katefran
https://frassati-wbl.org/wp-content/uploads/2017/12/Frassati_LOGO_ORIGINAL-1.png
katefran
2021-02-09 22:23:20
2021-02-09 22:25:44
Catholic Schools Week 2021