Believe & Read Update, 2020-2021 Results
In February we shared an update on the Believe & Read program rollout at Frassati, and we are pleased to report back with an update on our first-year results.
As a reminder, this program launched at our school in September 2020, with the goal of enhancing and enriching our literacy instruction. This special curriculum, designed by Groves Academy and taught in collaboration with our Groves Academy coach, was a central part of the kindergarten, first, and second-grade student experience during the 2020-2021 academic year.
In the fall of 2020, each student in these three grade levels took tests to measure their starting point, and they again tested at the end of the year to see how the students progressed in their lessons.
Here is a look at those growth reports:
Kindergarten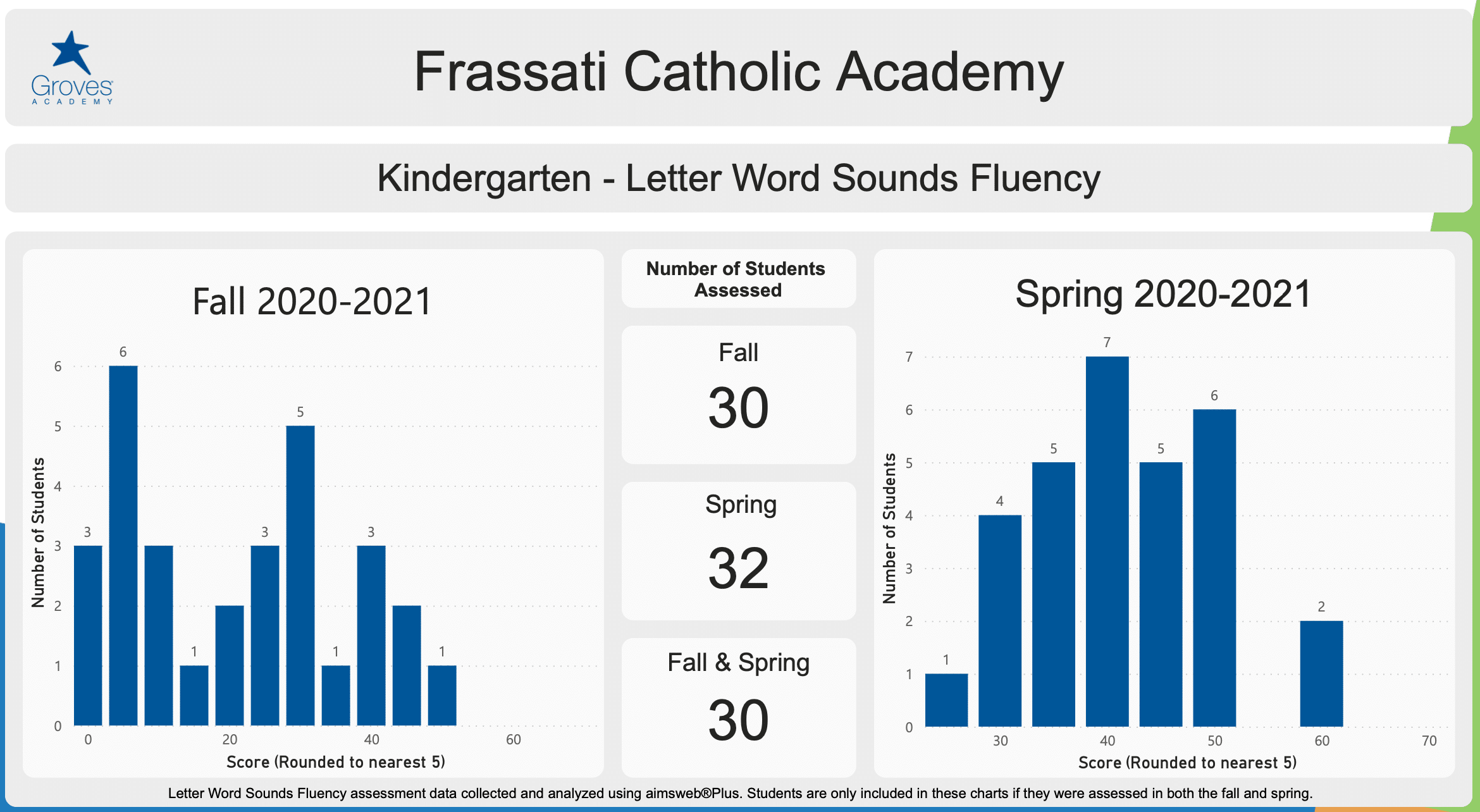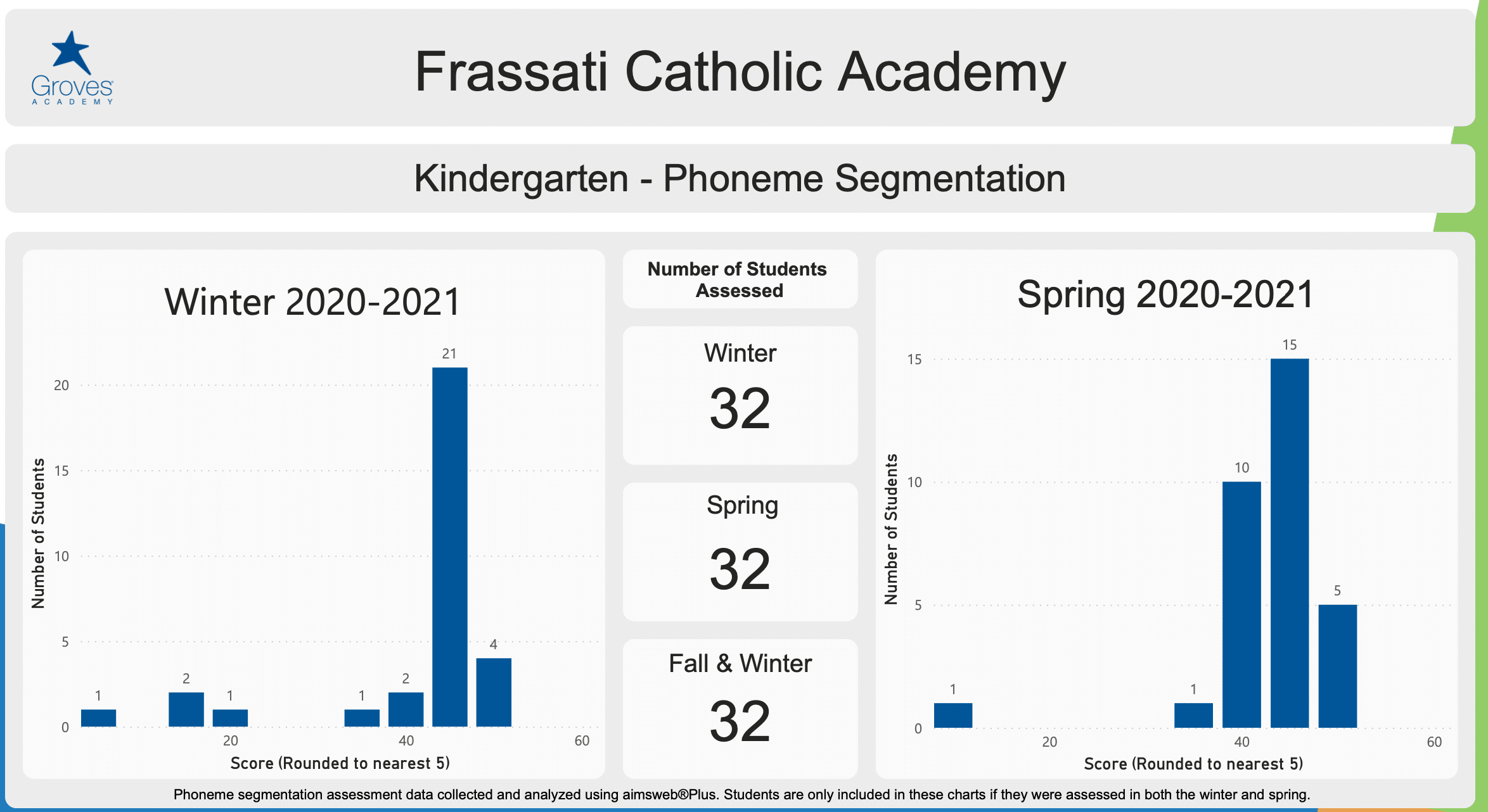 First Grade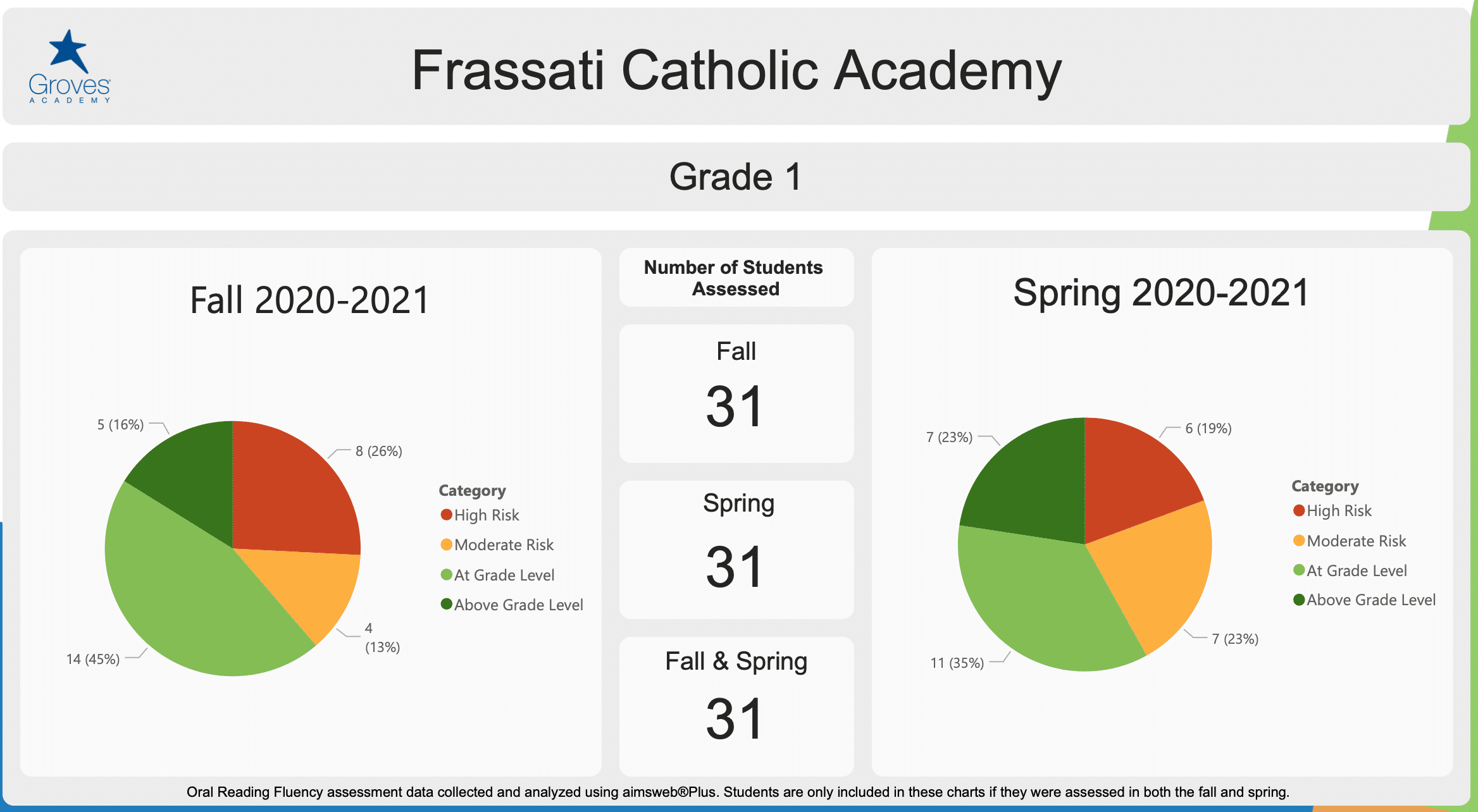 Second Grade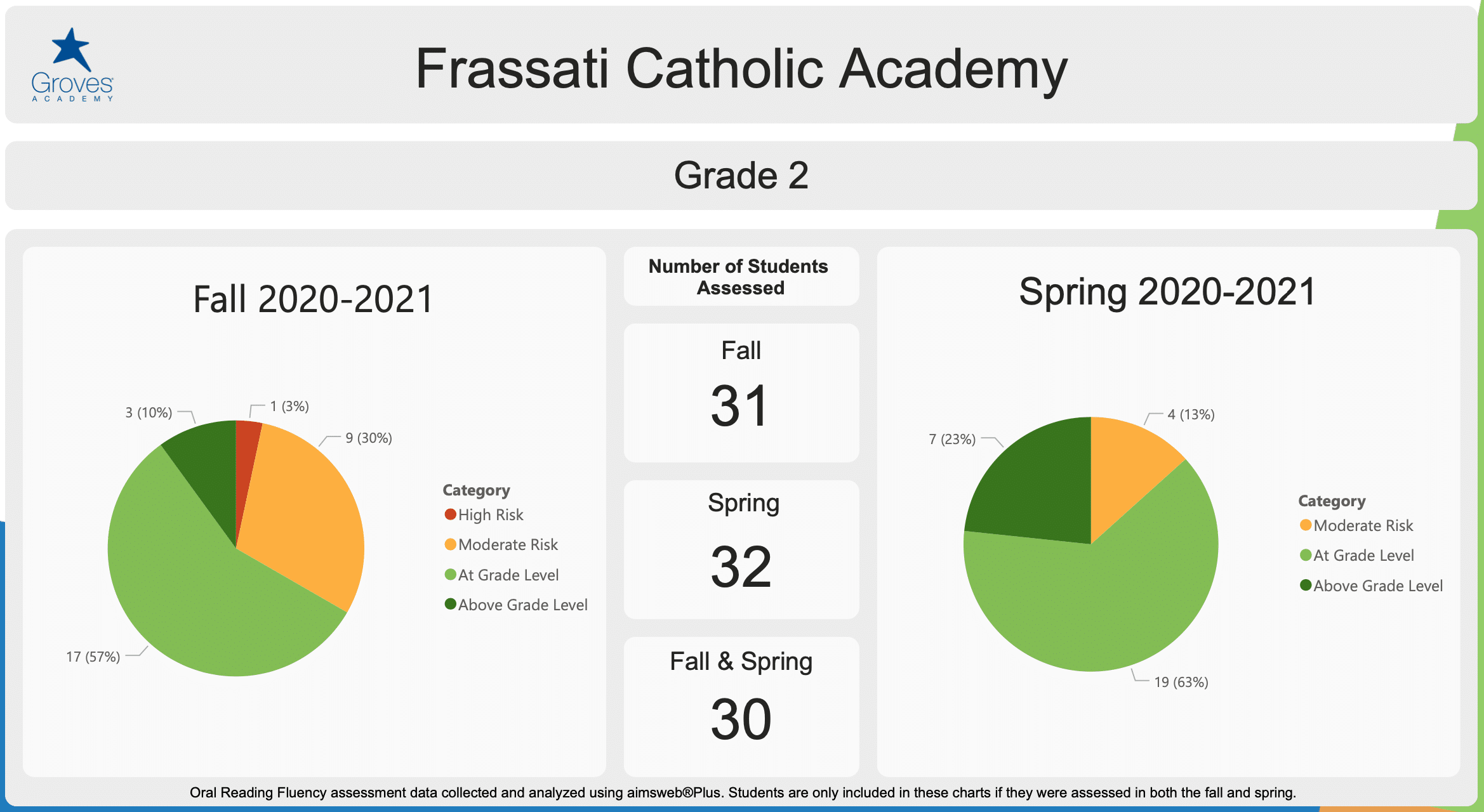 We are thrilled to see this progress and are excited to see the way these students will advance through these lessons in the years to come!
In the academic year ahead, we will be adding the third-grade classes to the Believe & Read lessons, so that the students who just completed their second-grade lessons will advance to the next level of their instructions.
Frassati is truly blessed to have been selected by the Catholic Schools Center of Excellence (CSCOE) to be a host school for the highly praised Groves Academy, Believe & Read program! We look forward to sharing more updates in the months ahead!
https://frassati-wbl.org/wp-content/uploads/2021/02/Believe-Read-6-scaled.jpg
1920
2560
katefran
https://frassati-wbl.org/wp-content/uploads/2017/12/Frassati_LOGO_ORIGINAL-1.png
katefran
2021-06-15 21:19:37
2021-06-15 21:21:39
Believe & Read Update, 2020-2021 Results