As we approach the one-year anniversary of last year's virtual-learning experience, it is hard to not feel in awe of all that this school year has held! From a virtual 5K to a handful of clubs that have been able to meet in-person, to our annual Christmas Concert being recorded and shared via YouTube, to the creative ways our students celebrated Catholic Schools Week while still following COVID guidelines, it has been remarkable to see how our Falcon family has created new ways to "gather".
One significant way in which families and students came together for a common good took place during Catholic Schools Week when the Student Ambassadors hosted a food drive for the White Bear Lake Area Emergency Food Shelf.
The Student Ambassadors coordinated all aspects of Catholic Schools Week and added in the food drive as a community service project. Students were encouraged to bring items during the week and to select one of four bins to place their donations in. Each of the bins had pictures taped to them of teachers and Ambassadors. Where students placed their donations, was a vote for the people pictured on that trash bin to be pied in the face.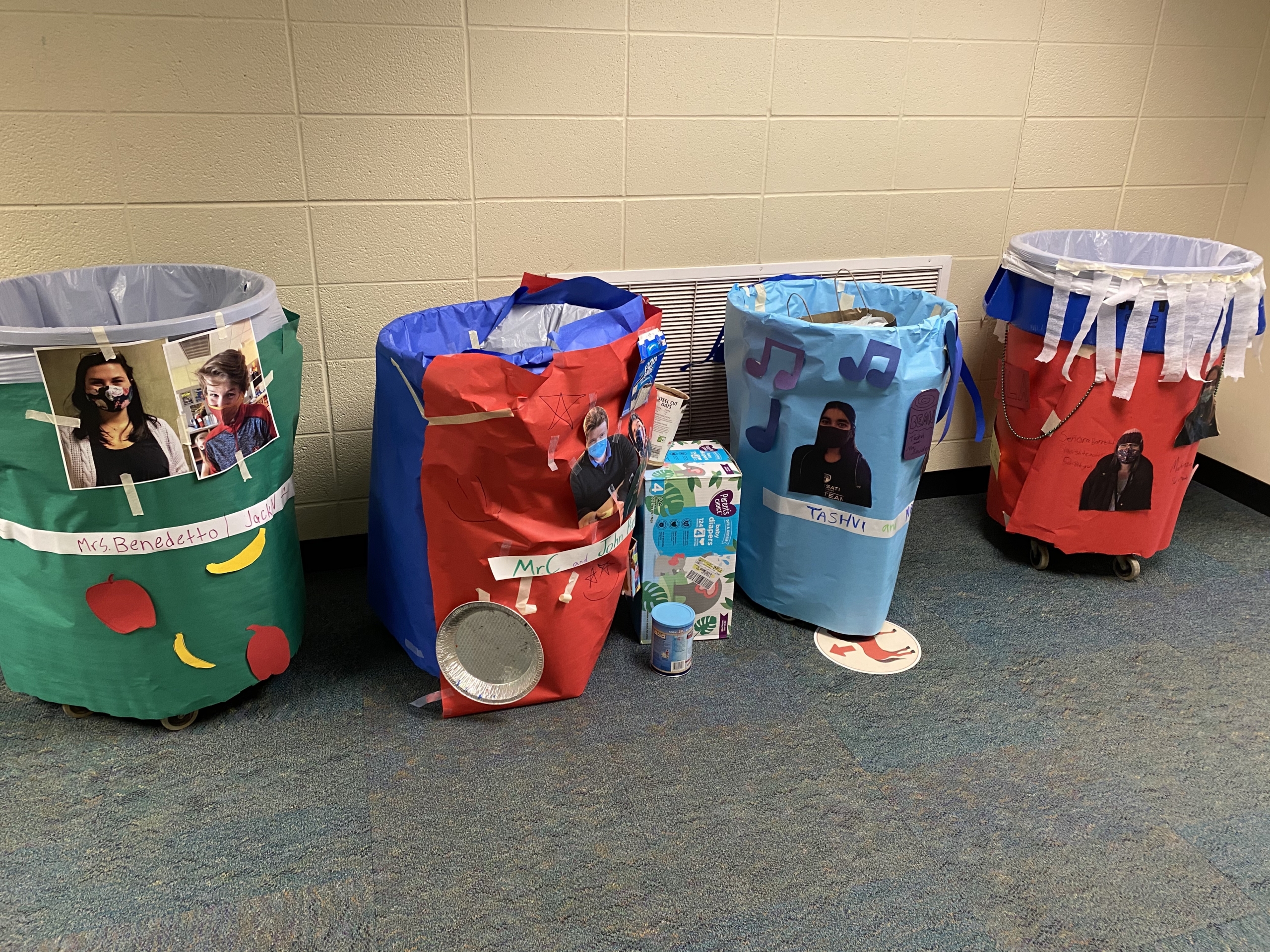 Families sent an astounding number of items to school with their students that week! Mrs. Heinz, the Student Ambassadors advisor, had to deliver the donations in two separate truckloads, as it totaled 1,046 pounds!
The initiative was such a smashing success, that the Student Ambassadors decided to go all-in on the pie-throwing celebration.
Since assemblies are not an option this year, the Student Ambassadors got creative and developed a schedule for some classes to attend the pie-throwing in person, while other classes could watch via Google live. Classes shifted in and out of Kohler Hall, taking turns participating in the fun.
As students took their seats, and Ambassadors set up their live-stream, students' names were drawn at random, and those individuals got to throw the pies.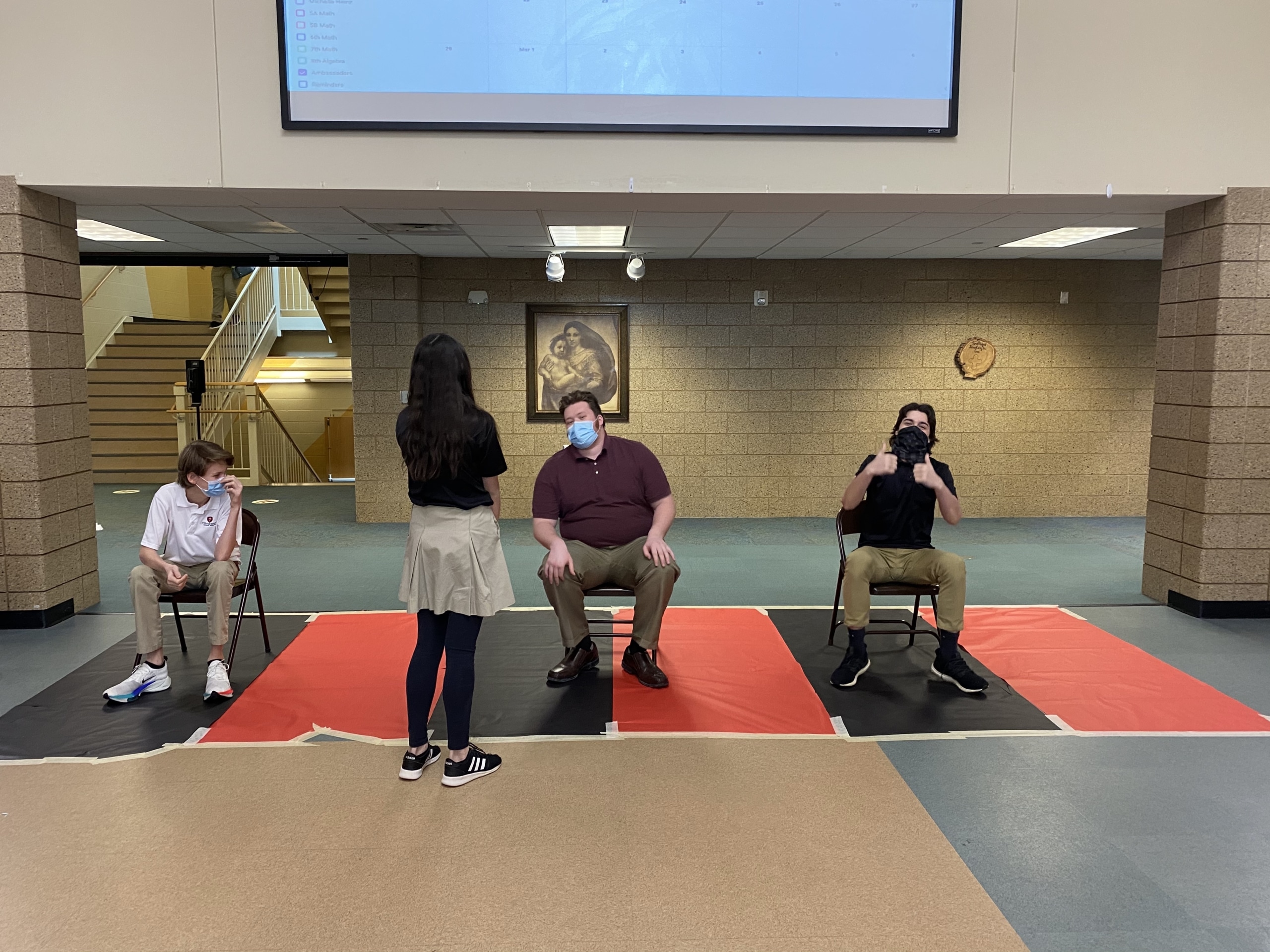 What began as families gathering at home to collect donations for those in need, translated into a virtual assembly where Falcons were gathering from their individual classrooms, celebrating the success of our community initiative.
We would like to say a very special thank you to all who supported this project and share a very special thank you to the 2020-2021 Student Ambassadors for creating new ways for us to have fun, come together, and live out our Frassati mission!
Please enjoy this roundup of photos from the excitement: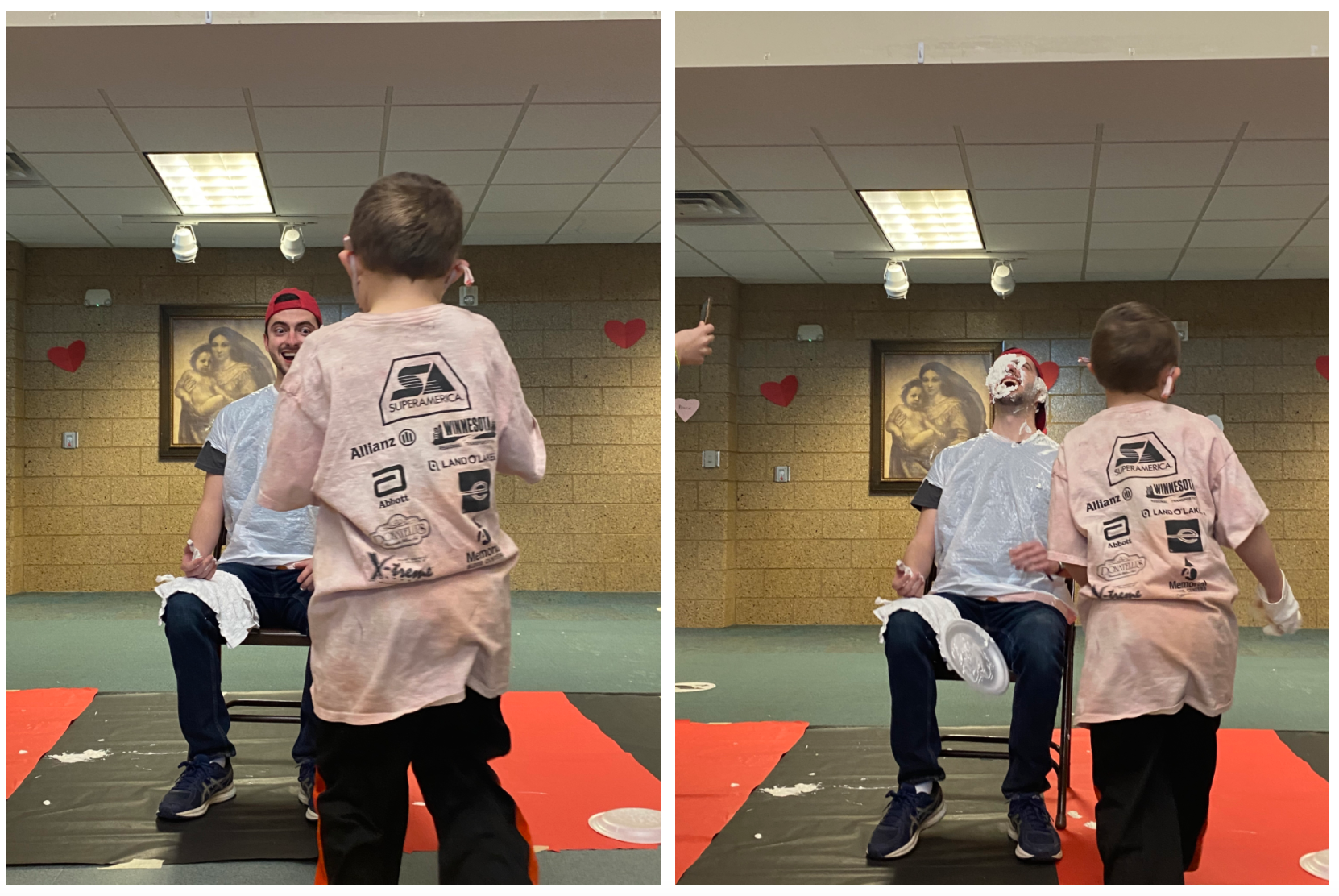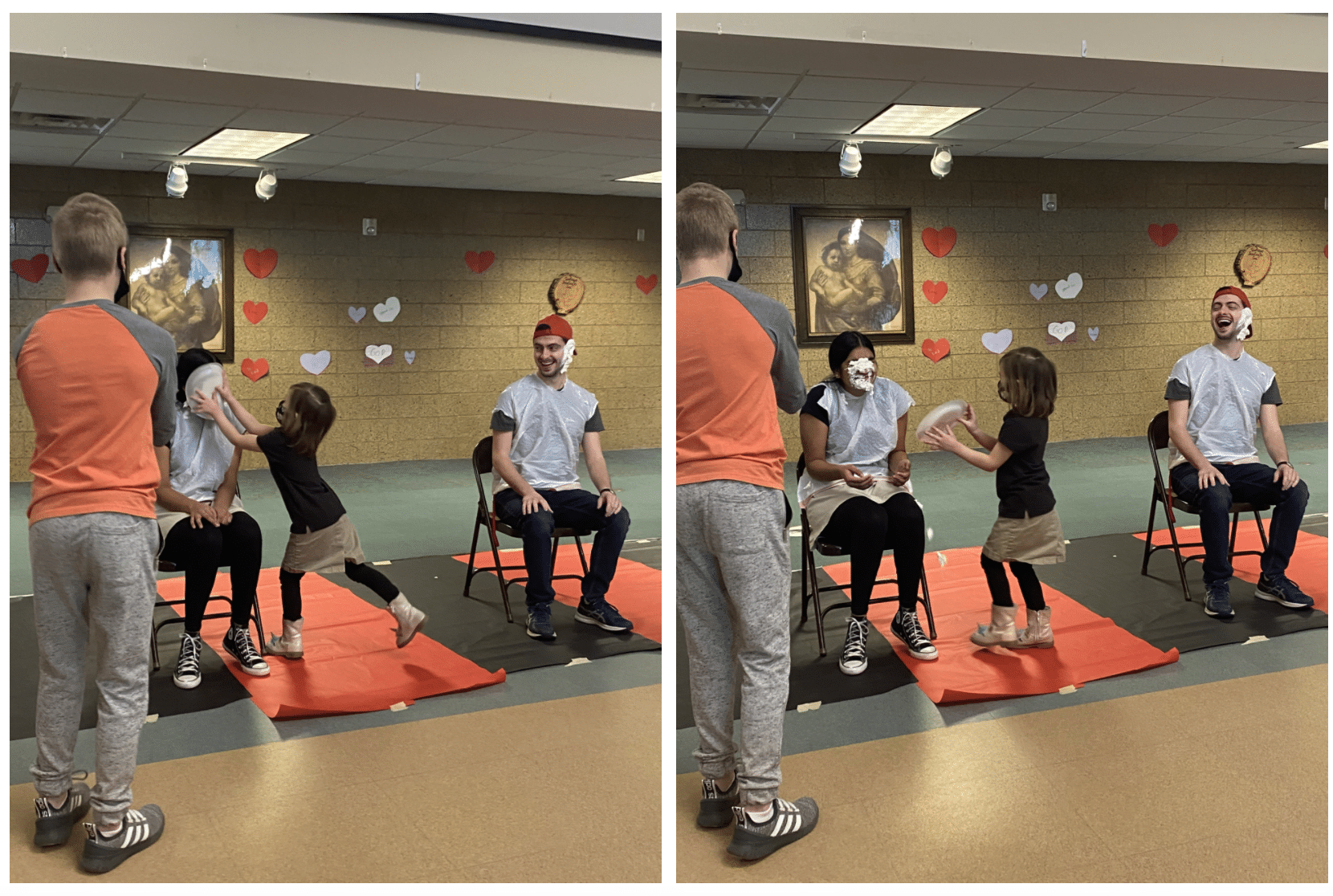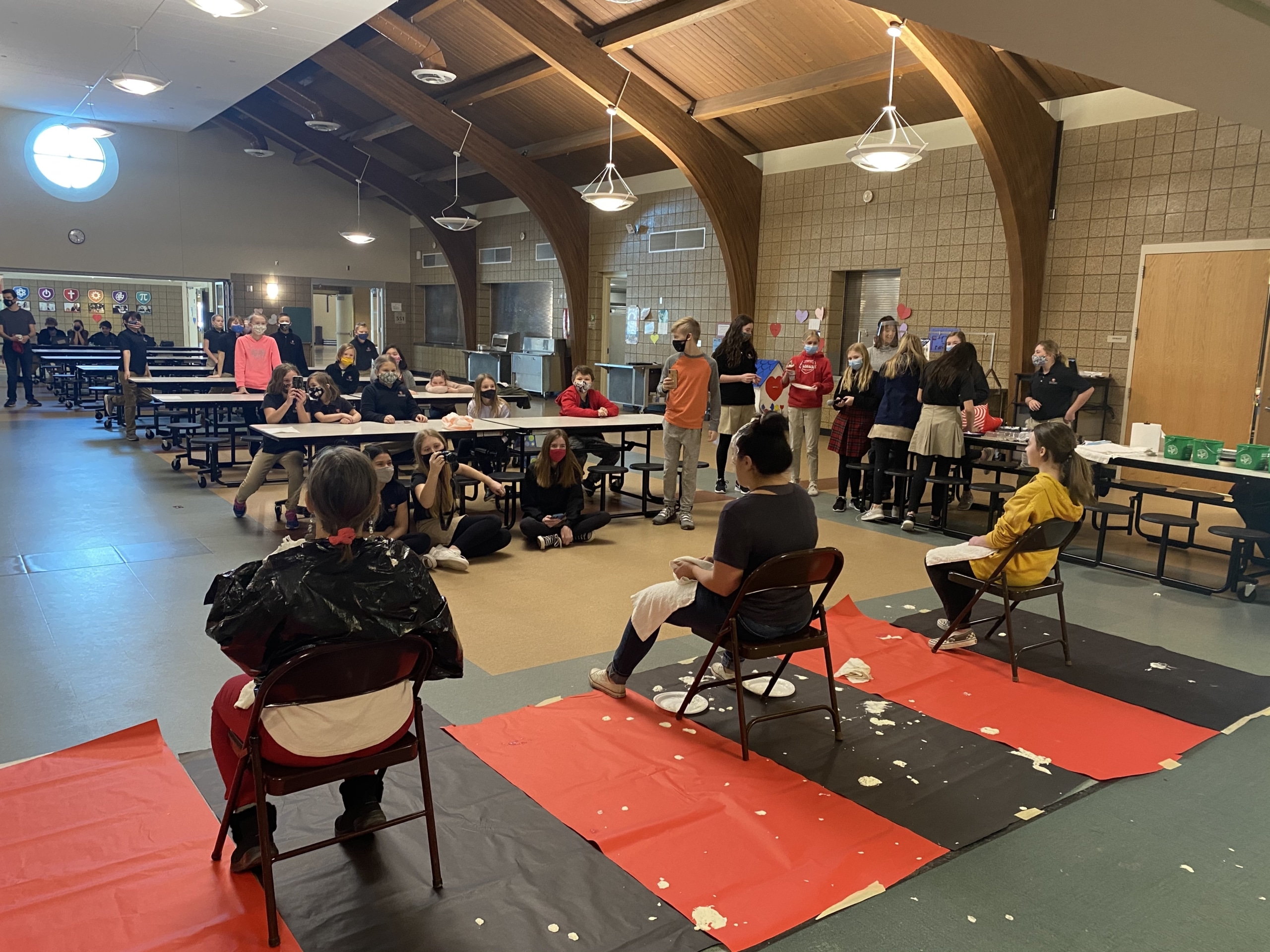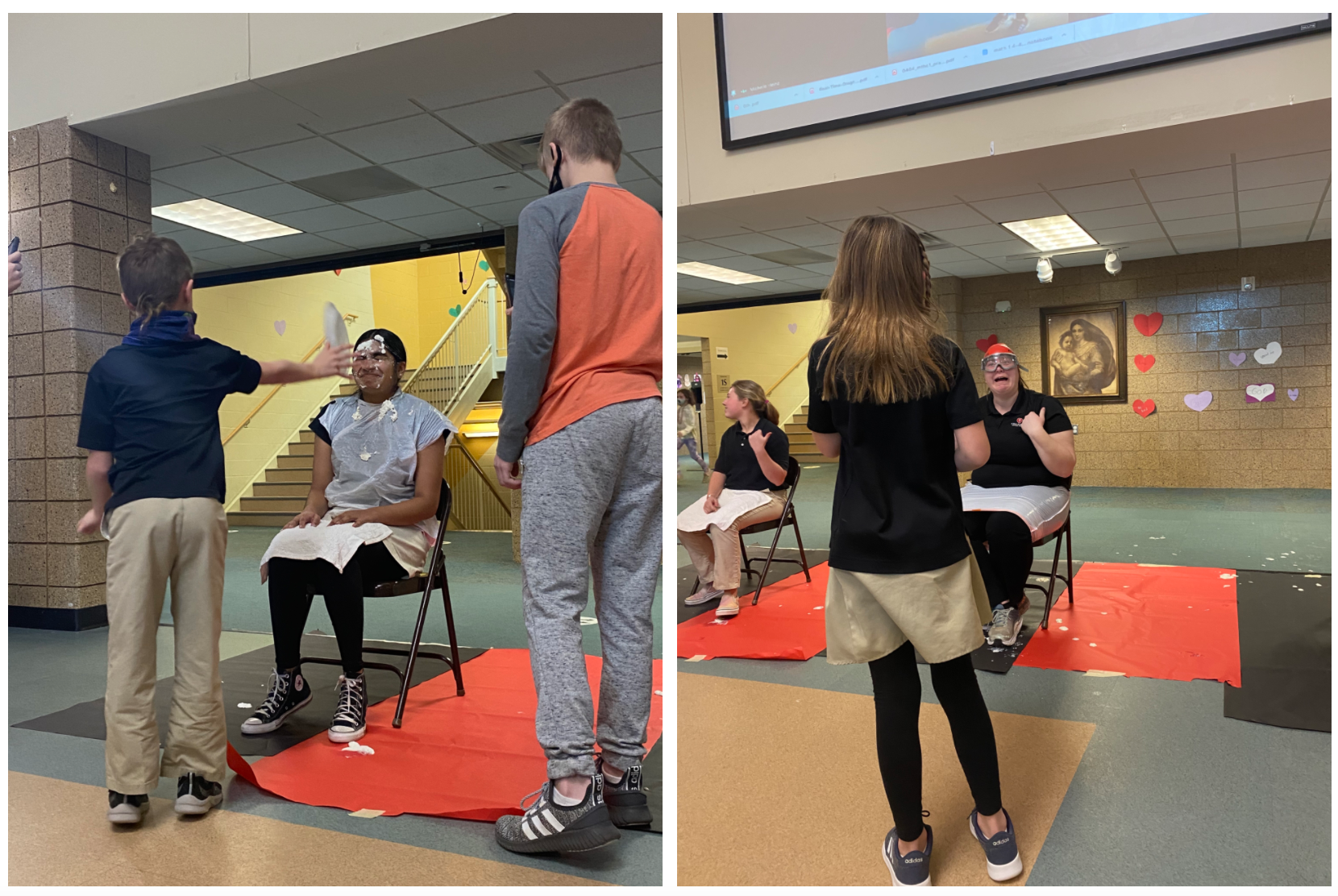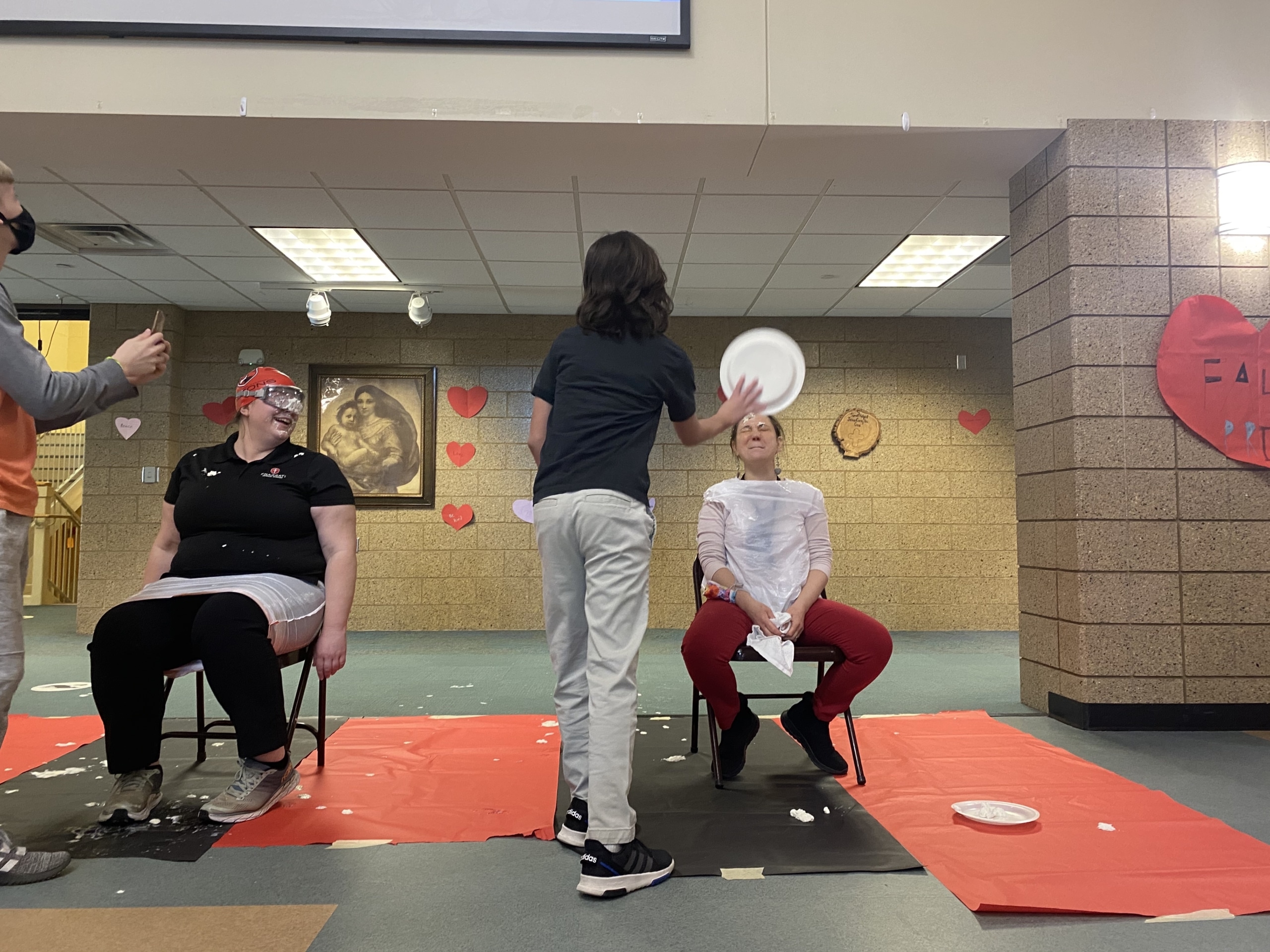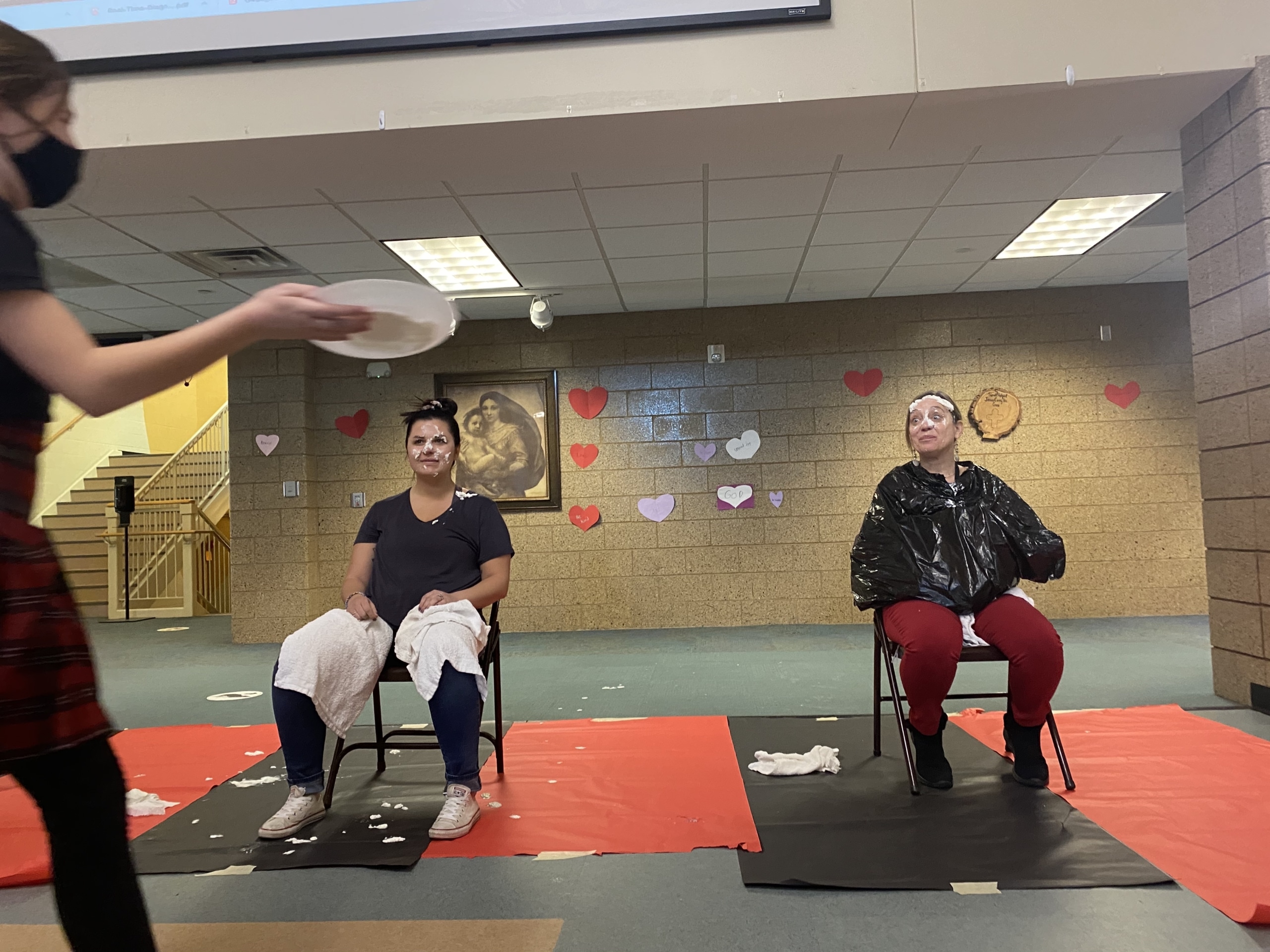 https://frassati-wbl.org/wp-content/uploads/2021/03/IMG_5867-scaled.jpg
1920
2560
Monica Kenney
https://frassati-wbl.org/wp-content/uploads/2017/12/Frassati_LOGO_ORIGINAL-1.png
Monica Kenney
2021-03-04 20:25:26
2021-03-04 20:25:26
Creating New Ways